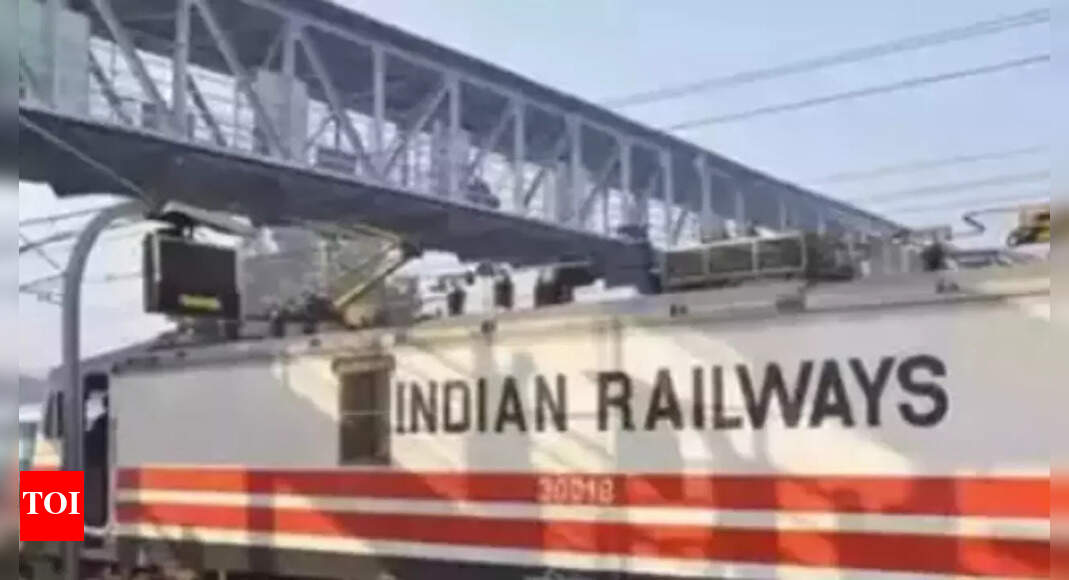 For the acquisition of land, the railways issue a notification with a QR code; others can follow
NEW DELHI: In a first of its kind, the Ministry of Railways on Thursday released a land acquisition notification, with a QR code, for the Haryana Orbital Rail Corridor Project through Gurugram. Although this innovative initiative aims to provide stakeholders with the ability to easily access land details, experts questioned whether such a step would be useful, given that most land acquisitions occur in rural areas.
However, an official concerned with the orbital rail project said Thursday's notification came in succession after detailed notifications were published in local newspapers when the railways first expressed their intention to acquire the land. for the project and also invited objections. "Earlier notifications published in the newspapers had all the specific details. This notification was issued after the end of the objection hearing process. The first notification specifying the intention to acquire land will be published in the newspapers in its entirety with full details of the plots and their owners, "an official said on condition of anonymity.
Sources said other government agencies, including the National Highways Authority of India and the Ministry of Road Transport, could use the QR code for land acquisition notifications. They said it would help people get the full notification on their phone and there would be no need to search for the notification here and there.
"The practical question is whether it works in rural India. For now, that may not be appropriate. How many people in the villages will download the mobile app and read the QR codes, "said a former NHAI official.