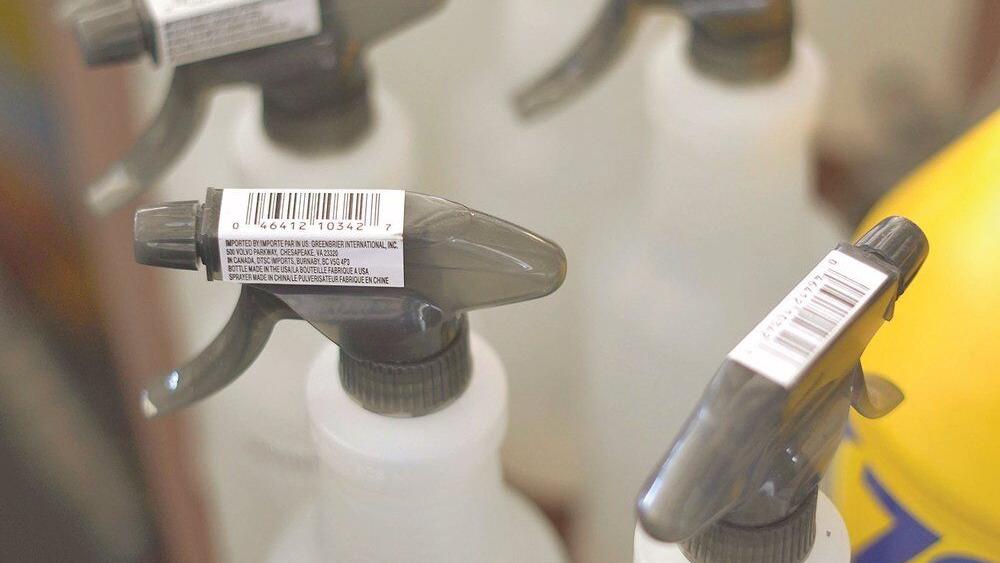 Government loan? Check. Able to open his Berkshire business? No | Archives
PITTSFIELD – From the day he signs the papers, Jim Ramondetta has eight weeks to use $ 45,000 government guaranteed loan to pay the Berkshire Nautilus staff.
This should be good news. But, Ramondetta is sweating.
Although time is running out, he still can't open his business in downtown Pittsfield. Fitness centers are not considered essential and, like others, cannot resume their activities until at least May 18, the reopening set by Gov. Charlie Baker. Even that date is tentative and depends on the success of efforts to curb coronavirus infections.
"It forces me to spend the money before I even need it," Ramondetta said of the lending rules imposed by the Small Business Administration. "It doesn't make sense. We would pay people to come to a job and there is no job to come."
Bankers in the region say many of their clients face the same dilemma and that current SBA rules do not allow borrowers flexibility under the paycheck protection program.
U.S. Representative Richard E. Neal, D-Springfield, said he has discussed the issue with Treasury Secretary Steven Mnuchin, but no solution is in sight as to when borrowers should start using the funds.
"I understand the argument made by bankers and beneficiaries about the need for more flexibility. I intend to raise this point again with the secretary," Neal said. "There was no book on the shelf for what we were doing, so there are going to be bumps."
Neal said any change in loan terms must be approved by Mnuchin, not just the SBA.
J. Jay Anderson, president and CEO of Pittsfield Cooperative Bank, said lenders are required to disburse loan money without delay. On Sunday, the SBA updated a 42-question fact sheet about its loan program. It indicates that the eight week clock for borrowers begins on the same day the lender releases the money – at the close.
"It's a huge problem," Anderson said. "All you can do is try to slow the closing down to match the funding schedule. But, in most cases, it's been too hectic to do that. I'm very concerned that a number of companies don't use all the loan proceeds because of this. "
The SBA rules don't give banks much leeway. They are required to close the loans no more than 10 days after the approval of the applications.
John Bissell, president and CEO of Greylock Federal Credit Union, said businesses across the country face the same conditions. He said regional SBA officials are aware of the problem and promise to offer further guidance.
But, that hasn't happened yet, leaving borrowers like Ramondetta unsure of how long he can stretch the money.
"I know it's frustrating for businesses and other stakeholders not to have more clarity," Bissell said.
Robert J. Fraser, president and CEO of MountainOne Bank, says businesses that can't legally open are left in a bind. If they don't follow SBA rules, they risk having to repay the loans.
"Employers also may not have a reason to immediately rehire employees, but may feel pressured to rehire employees before it is necessary, just to secure the cancellation of the loan," he said. "We would like to see more flexibility in forgiveness."
Borrowers should be able to use the money when it makes the most sense, he said, when a company's staff are preparing to open.
Neal, chairman of the House Ways and Means Committee, said the reasoning behind the SBA rules was solid: put people back to work.
"The argument was that every dollar we could allocate to PPP would reduce another dollar needed for unemployment insurance," he said.
Want flexibility
Since the closure on March 17 and the layoff of 30 people, Ramondetta and a small team of Berkshire Nautilus employees have been cleaning up and preparing to open with newly designed training areas with more space between members.
Ramondetta expressed his frustration in a letter last week to Neal, the two US state senators and the entire Berkshire delegation.
After recapping his plight, Ramondetta said the loan program should allow borrowers to start spending the proceeds once they reopen, not when loans close. Having to spend money first, he said, would put employees back into a closed business.
On top of that, due to the enhanced unemployment assistance put in place by the federal CARES Act, employees would pocket less by returning to work, forfeiting not only their unemployment benefits, but eligibility for a weekly payment. regular $ 600 known as Federal Pandemic Unemployment Compensation. .
"They're not really eager for me to call them back to work," Ramondetta said of the employees.
Anderson, of Pittsfield Cooperative Bank, said the financial reality cannot be ignored.
"Some people refuse to return to work because they are making more money on unemployment with the weekly federal unemployment increase of $ 600," he said. "They make more money than they work."
This benefit calculation is a factor making it difficult for Crane Stationery Co. to reopen its North Adams plant, according to State Representative John Barrett III, D-North Adams.
Barrett calculated that workers earning the average salary at Crane would drop $ 4,200 over the months by returning to a company that plans to lay off 85% of its workforce on June 19.
Hire who?
In Pittsfield, Ramondetta is also worried about not meeting SBA loan terms regarding the number of workers brought back. The pardon rules specify a return to the pre-pandemic "count" by June 30, he said.
While Ramondetta hopes to be open by then, it's unclear how quickly it will be able to rebuild its customer base. Berkshire Nautilus has been open at 42 Summer St. for over 25 years. Ramondetta says customers are loyal and come to socialize as well as to train. But, summer is the off-peak time of year for all fitness centers, he says, and people may have adjusted their wellness routines in the past couple of months.
The result: he doesn't know how many staff he will need to operate in the coming weeks.
"I'm going to open with no existing income," Ramondetta said. "Everyone hikes outside, which is a wonderful thing. It will take a while for things to normalize. It's not a light switch, it's more of a dimmer. "
While the loan program was intended to both help new unemployed workers and their old employers, as he believes, the program is, in his opinion, insufficient.
"It looks like it has failed on both counts," he said. "There is room for changes or amendments, or there should be, for companies that want to get it right."
Larry Parnass can be contacted at [email protected], @larryparnass on Twitter and 413-588-8341.