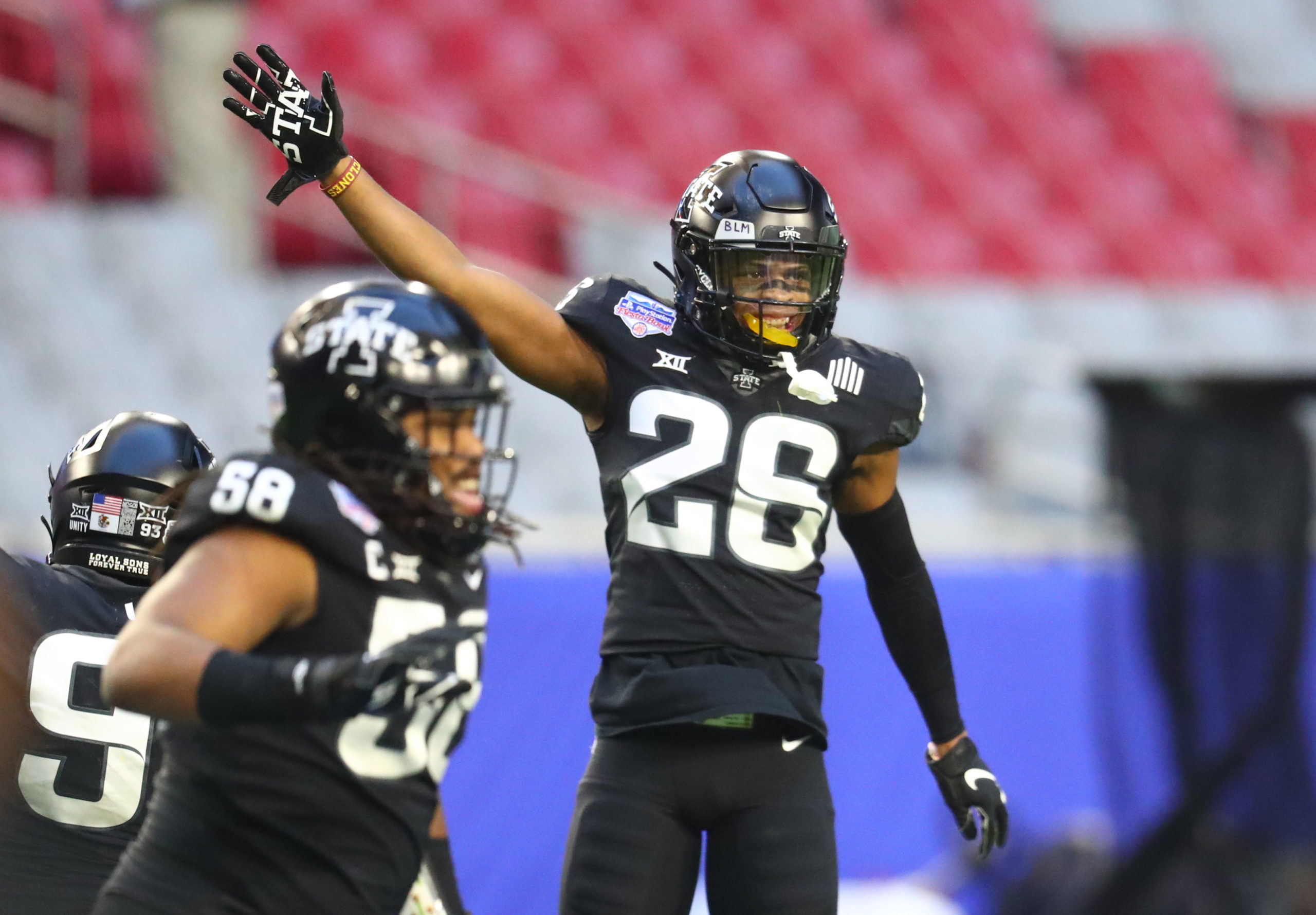 Johnson Named to Wuerffel Trophy Watch List – CycloneFanatic.com
January 2, 2021; Glendale, Arizona, USA; Iowa State Cyclones defensive back Anthony Johnson Jr. (26) celebrates against the Oregon Ducks in the Fiesta Bowl at State Farm Stadium. Mandatory Credit: Mark J. Rebilas-USA TODAY Sports
The following is a press release from Iowa State Athletic Communications.
AMES, Iowa — Iowa State senior defensive back Anthony Johnson Jr. has been announced as a member of the Wuerffel Trophy Watch List, which honors college football players who serve others, celebrate their positive impact on society and inspire greater service in the world.
Johnson has always proven to be a positive influence within the football program and in the community. He has done community service projects including the CyCans food drive, bowling with Special Olympians, YSS, and the Boys and Girls Club.
He's a four-year starter for the Cyclones while playing 50 games in his career. He has received an All-Big 12 honorable mention for the past three seasons and is also a three-time All-Big 12 academic winner.
Johnson, a native of St. Petersburg, Fla., was Iowa State's first recipient of the Jack Trice Endowed Scholarship, which is awarded annually to a black student-athlete on the football team who enters in his final year.
The official announcement of the 2022 recipient is scheduled for December 8, and the 2022 Wuerffel Trophy presentation will take place on February 24, 2023.
Johnson and the Cyclones open the season Saturday, Sept. 3 against Southeast Missouri at MidAmerican Energy Field at Jack Trice Stadium. Football season tickets are on sale now for as little as $249 or $35 per game.