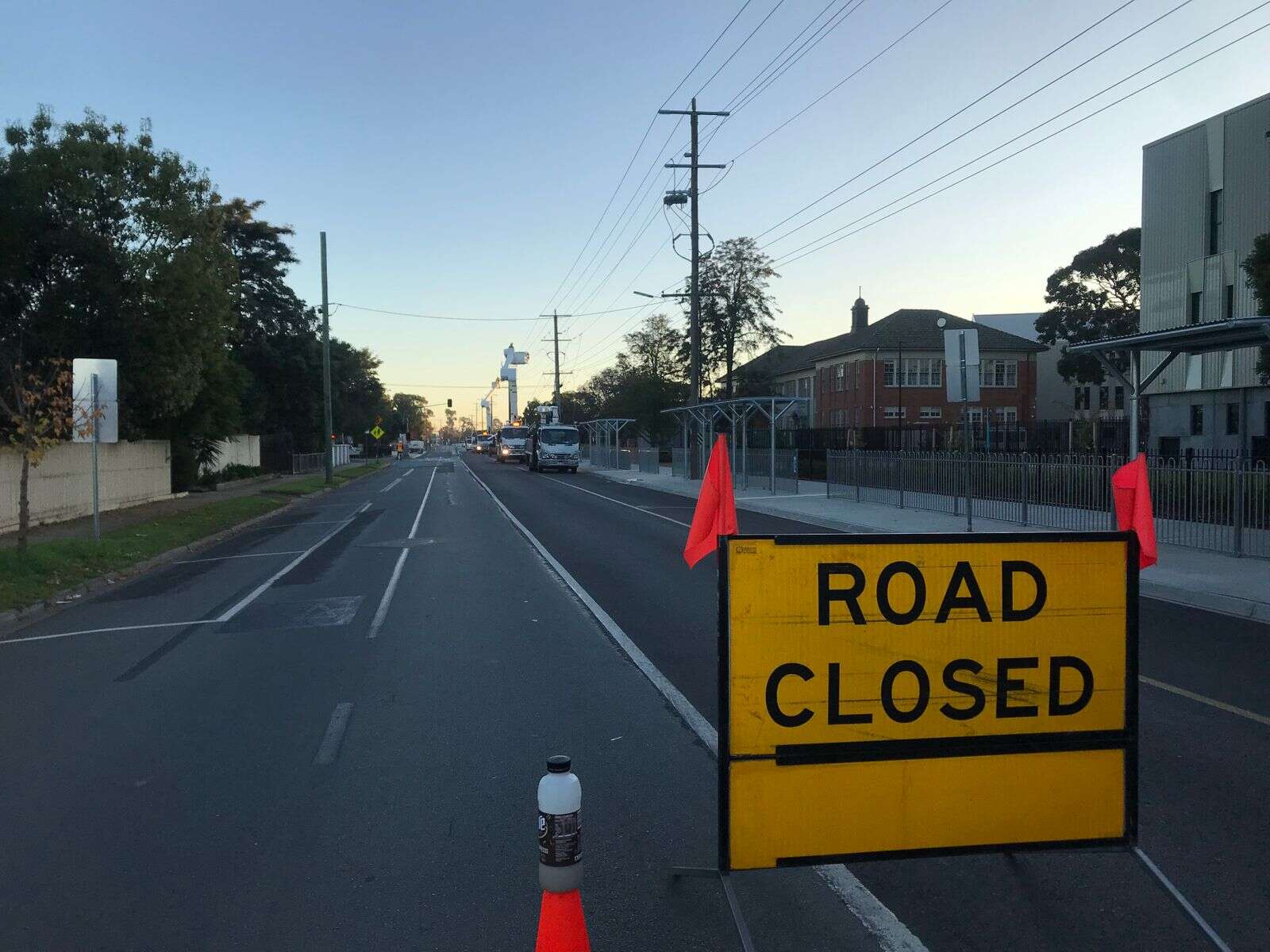 News Blog, May 24: Hawdon St closed after driver broke power pole
Come back during the day for all the Goulburn Valley titles
Hello everyone,
Welcome to the news blog for your Tuesday.
We are heading for a sunny high of 19°C in Shepparton. Let's see how the day unfolds.
UPDATE, 9 a.m.: morning headlines
Back to our regular programming…here are some news you may have missed.
Darren Linton reports that newly elected MP for Nicholls Sam Birrell is about to get up to speed quickly on party politics.
The Nationals will hold a meeting in the village hall in Canberra to elect a leader and deputy leader.
Darren also tells us that SPC and Vegemite have joined forces to create baked beans with a distinctly Aussie flavor.
The partnership comes as SPC seeks to inject some fun back into the baked bean aisle.
And finally, students at Greater Shepparton Secondary College become recording artists during Triple J's recent visit to the area.
Check out the songs the students have written, produced and recorded here.
UPDATE, 8.25am: Powercor will remain at Hawdon St all morning
We have just received an update on the situation at Hawdon St, Shepparton from a Powercor spokesperson.
They said the collision left 960 customers without power and crews responded to the outage just before 11 p.m. Monday.
"Network controllers and ground crews were able to re-energize approximately 590 customers using other parts of the network," the spokesperson said.
"A further 360 customers are currently without power as field crews carry out repairs.
"Teams are expected to be on site throughout the morning, with the road initially open to buses only, before opening to all traffic later in the day.
"Affected customers are being updated via SMS and via the website."
UPDATE, 8am: Hawdon St closed after car crash Monday night
A driver allegedly collided with a power pole on Hawdon St in Shepparton last night, snapping it at the base.
Police say a probationary driver was heading south down the street when he veered and straddled the trail exiting a parking sign and the utility pole.
The driver was taken to hospital for an evaluation without injury.
Police are still investigating the incident.
This morning crews are on the scene and a section of the street is closed just outside Greater Shepparton Secondary College.
We are following Powercor to find out how long the shutdown will be in place.