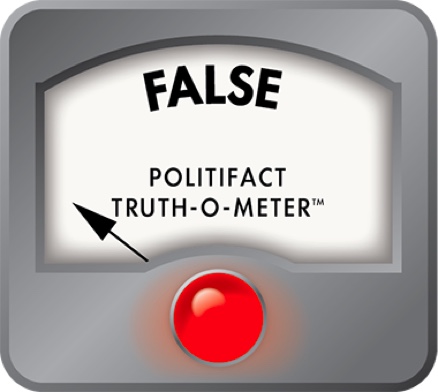 No evidence to support claim that CDC staged monkey crash
Several lab monkeys escaped and were later recovered after a truck crashed on a Pennsylvania highway on January 21.
They were en route to a Centers for Disease Control and Prevention-sanctioned quarantine facility in Florida after arriving in New York from the island nation of Mauritius that morning, leading to speculation the incident was organized to hide something nefarious.
"Did the CDC stage 'runaway monkeys' as a cover story for the next bioweapon release?" a blog Publish request.
It was reported as part of Facebook's efforts to combat fake news and misinformation on its News Feed. (Learn more about our partnership with facebook.)
Admittedly, it's not every day that a truck towing a trailer of 100 cynomolgus monkeys, or long-tailed macaques, collides with a dump truck on the highway. In this case, three escaped and were later found and euthanized. But there's no credible evidence to support the claim that the CDC staged this event as a cover for the release of a bioweapon, or "a new strain of virus," as the blog post suggests.
The post focuses in part on Michele Fallon, who came into contact with the monkeys after the accident.
"Woman who came into contact with 'runaway monkeys' is quarantined, comes down with pink eye and cough," the post read.
News reports said Fallon later developed a cough, a runny nose and something like pink eye, but she later clarified to the Daily Item, a Pennsylvania newspaper, that she was not sick from her exposure to monkeys.
She attended a party the night of the crash and later found out she had been exposed to COVID-19, the newspaper said.
"I want people to know I'm not sick no matter what they read in the media," she said.
Cynomolgus monkeys are often used for medical studies, and the New York Times reported that they were in such demand for coronavirus vaccine research at the start of the pandemic that some scientists discussed the need for a monkey reserve or emergency stock. It is not clear if these monkeys were part of this effort.
Claims that the CDC staged this crash to release a bioweapon are unfounded, and we call it false.