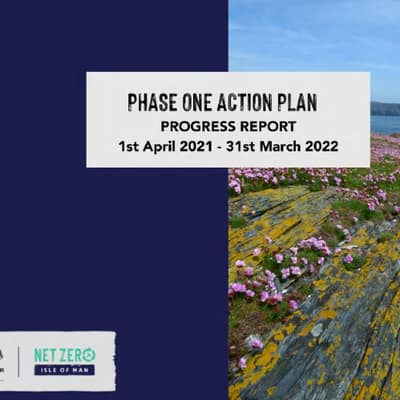 No significant new emission sources
No significant new emission sources have been identified on the Isle of Man.
This is according to the first progress report from the Climate Change Transformation team and board, which has been published online.
Although it is not due to be presented to the Tynwald until the October session, the Phase One Action Plan Progress Report can be found in the full Tynwald Business Register.
The Phase 1 action plan consisted of 60 actions across 10 work streams, through April 1, 2022, and this new report gives a detailed update on progress made during the period from April 1, 2021 through March 31, 2022.
It indicates that, among the actions planned in the initial plan, 20 have been completed, 27 are in progress, seven have been replaced, three have been closed and three have not started.
An item may be superseded if an action from the Climate Change Plan 2022-2027 supersedes the previous action in the Phase One Plan, or if the Climate Change Act 2021 provides a statutory framework for the completion of the stock.
It can be closed if it is not deemed feasible, and if it is not started it is because the Climate Change Transformation Team has completed a 60 action prioritization exercise to allow resources to focus on the most urgent actions.
During the reporting period, "no significant new emission sources were identified" and several programs were implemented to tackle the climate crisis.
The People's Wood at Meary Veg, the bog restoration work and the creation of a new forest adjacent to King's Forest, Greeba, have all been highlighted as successes.
The report also describes several "barriers to reducing emissions," including:
l Embed a culture of climate action and ensure that all departments make decisions that align with reducing emissions
l Balance between good governance and urgent delivery, reflecting the climate emergency
l Respond to public ambition
We'll have a full breakdown of the report in next week's Examiner, Tuesday, July 12.