Nor'easter … Fall Color – 104.5 WOKV
Jacksonville, FL – The countdown is on to the end of hurricane season on November 30! Updated daily during hurricane season: "Talking the Tropics With Mike". "Fun fact" courtesy of Dr. Phil Klotzbach: "There was ** no ** chat. 3 or more strong hurricanes or typhoons anywhere on the globe from September 26 to November 10. This has not happened since at least 1950 ″.
Nord-Est Fl. & Southeast Ga. Were subject to a rather rare Nor'easter from Friday to Saturday November 5th and 6th. "Local" Nor'easters are more common in this region which is generally the product of strong northward high pressure. But this northeast was more classic and caused by a mid-latitude cyclone or an area of ​​low pressure. The satellite image below is from Sunday morning, the 7th, showing the strong low offshore just roughly east of Savannah, Georgia, with – possibly – subtropical features near the Gulf Stream. Locally – peak wind gusts reached 70 mph on the coast … heavy rains were widespread with average amounts 2 to 4 … tidal flooding was common as well as moderate to severe erosion of the ranges … and temperatures. were very cold for this time of year. Specific information. follows ….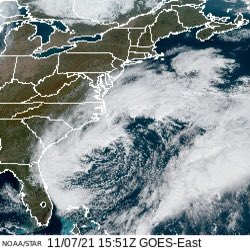 Precipitation over 2 days: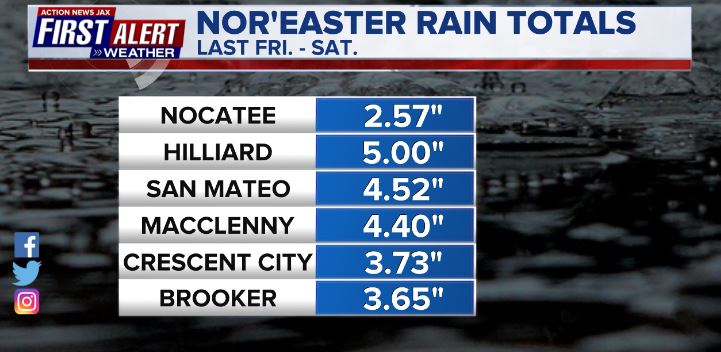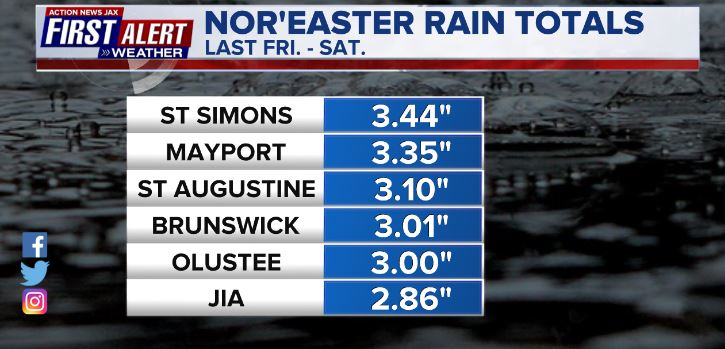 Map courtesy of our Jax NWS: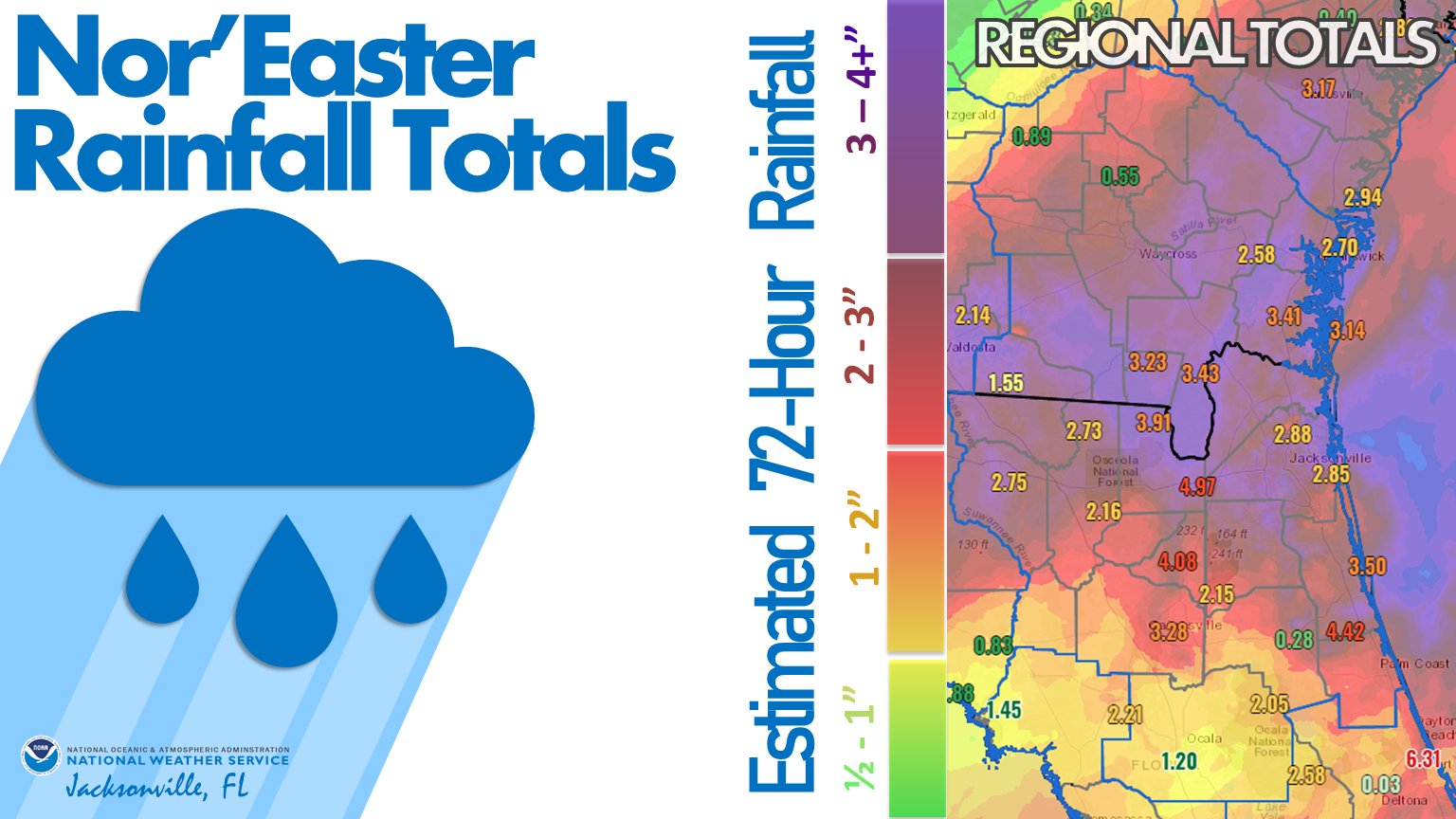 Peak wind gusts: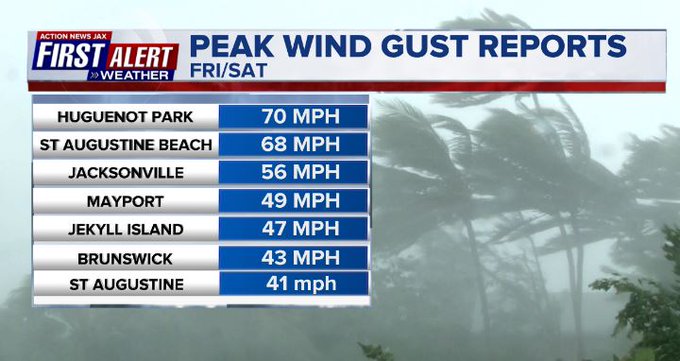 The 2.49 ″ precipitation on the 6th was a daily record for precipitation in JIA … the maximum of 51 degrees was the coldest maximum temperature. for the coldest ET date ever recorded so early in the season: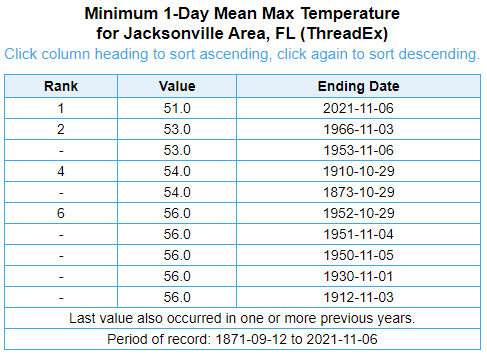 Beach erosion has compromised several homes along the A1A, South Ponte Vedra Beach in St. Johns Co.: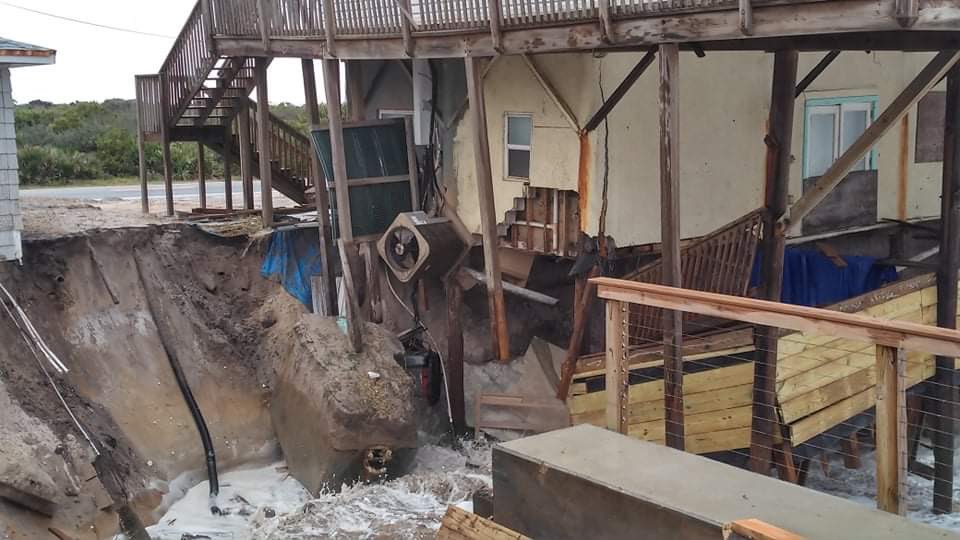 Flooding at high tide in St. Augustine Sat Morning: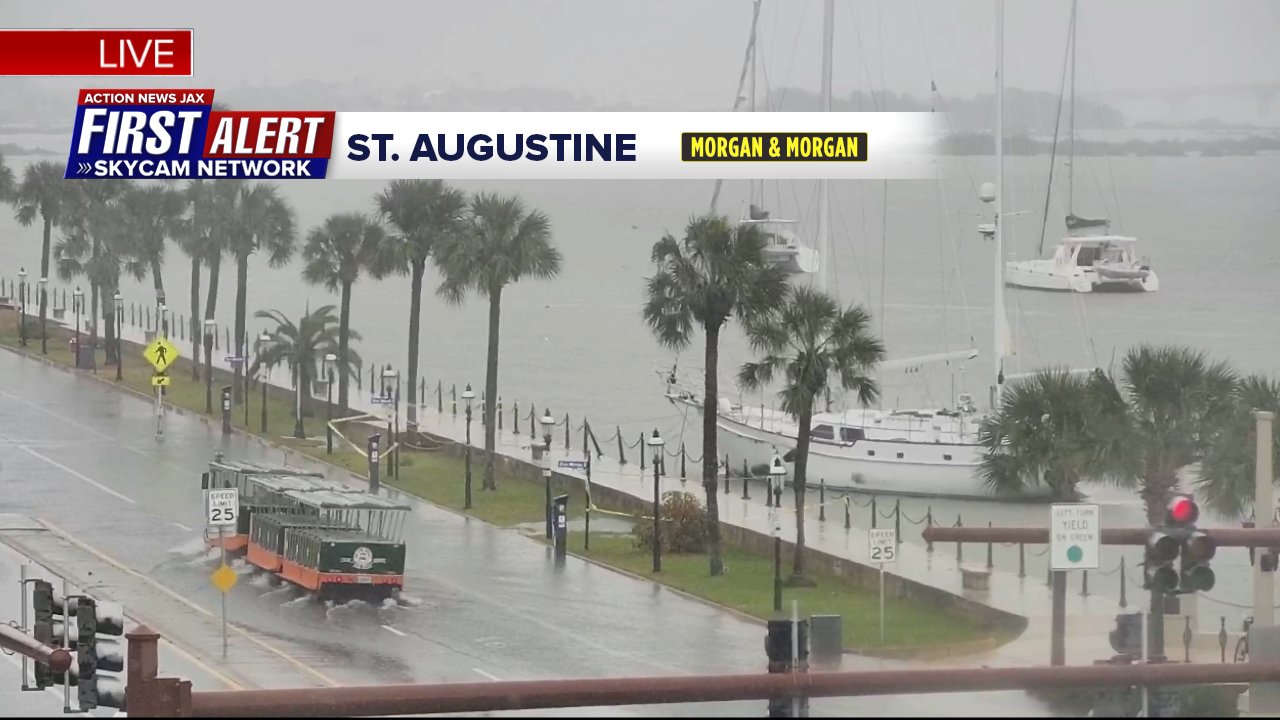 Erosion of beaches near Crescent Beach, St. Johns Co.: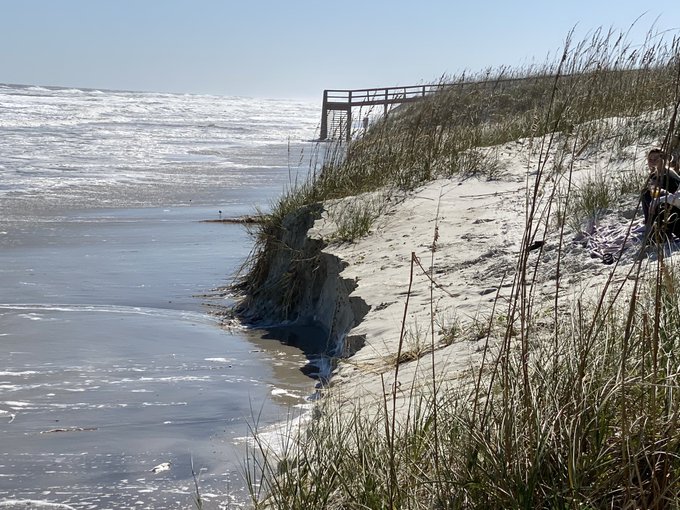 Floods of Saint-Augustin at high tide Mon. November 8: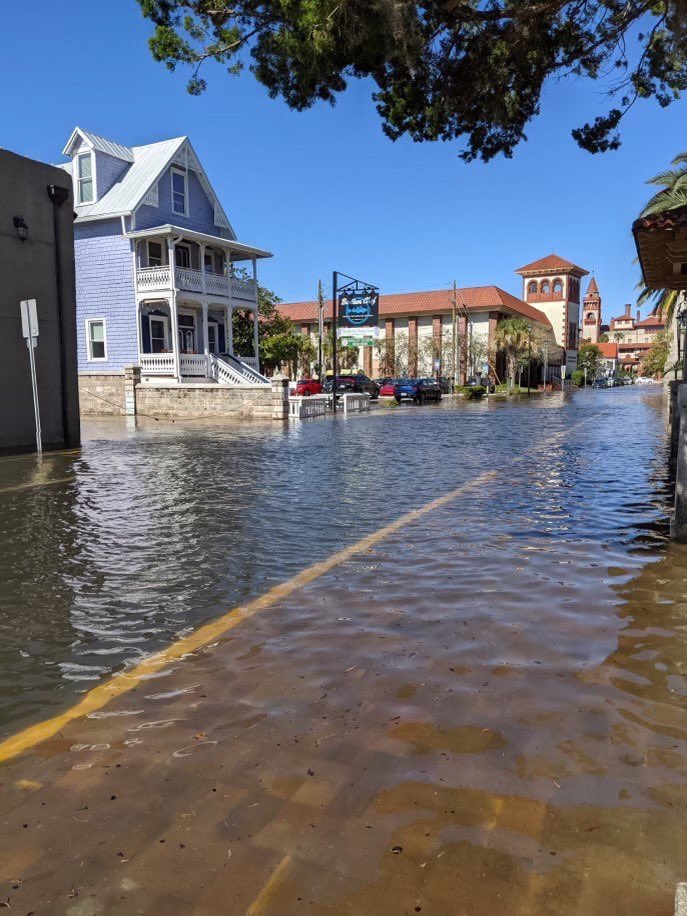 Crescent Beach Damage:
Action News Jax's story about Nor'easter damage:
Fall color in all its splendor spreads south and nears NE Fl. and especially SE Ga. It is not too late to take a little road trip north to find vibrant foliage in the Caroline, Ga. and Tennessee. Fall color typically peaks in Southeast Georgia from early to mid-December … and from mid-December to late December in much of northeastern Florida. (of course the "fall color" is relative to northern latitudes) 🙂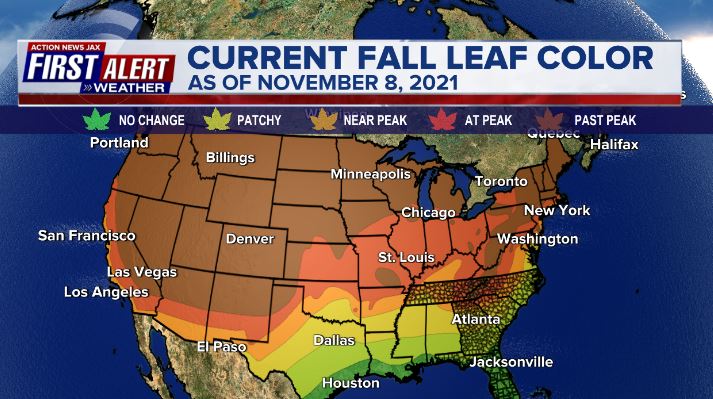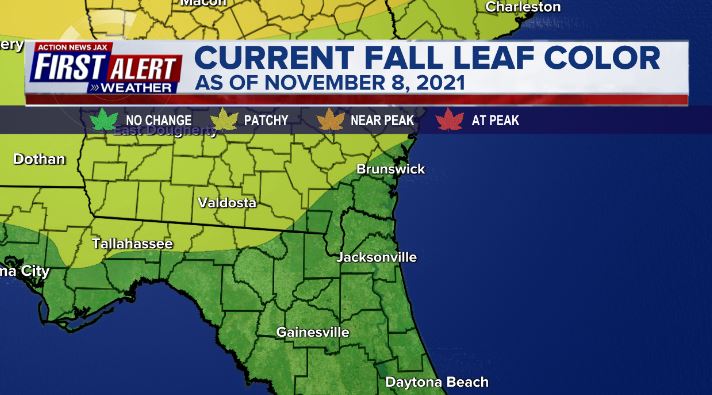 © 2021 Cox Media Group