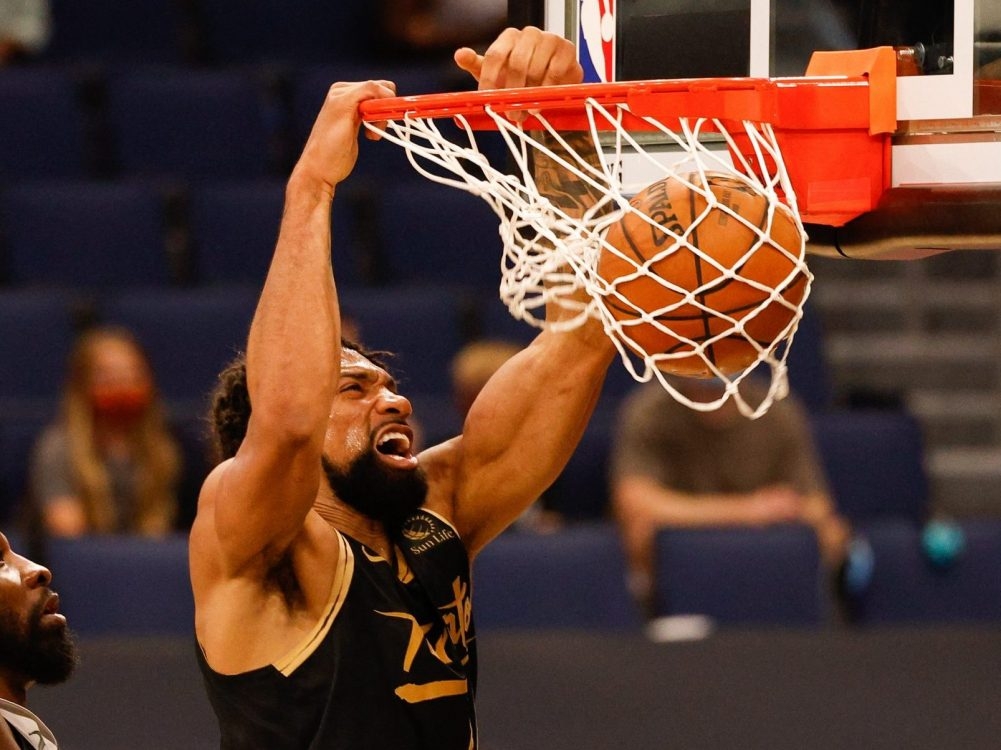 RAPTORS BLOG: Is it time to add Birch to the starting lineup and make Barnes a sixth man again?
Content of the article
Short and sweet today, because how much can you really get out of that miserable Raptors game in New Orleans?
Content of the article
There will be a few nights each season where a team appears to have nothing in the tank and players appear as if they have never played with each other before. He was one of them.
Against a revitalized New Orleans team (how interesting will the Pelicans be if Zion Williamson gets back into shape and plays again?) With the departure of CJ McCollum, he never doubted.
The Raptors don't have an answer for Jonas Valanciunas. Luckily, they only face him (and top Nikola Jokic, for good measure) twice a season. If they meet Joel Embiid in the playoffs, it won't be a long streak.
And we have some concerns about the wear and tear that comes with players like OG Anunoby or Scottie Barnes (or even Pascal Siakam) trying to bump into league monsters (as well as Fred VanVleet's workload). Go back 10-15 years and this argument would make you laugh… players were supposed to play every game and as much as possible… but things have changed. Medical science has come a long way. Even if teams barely practice, the Raptors' workload, including the challenge of trying to hit real 7-footers, is going to lead to negative outcomes, whether it's losses or injuries. I'm not a doctor, but that sounds pretty basic.
Content of the article
The break comes at the right time. Gary Trent Jr., VanVleet and Barnes need it as much as anyone. Trent fell back after his push, VanVleet's workload is huge. Barnes is coming off a season in college where he played shorter and significantly fewer games each week. His rookie season has been a resounding success so far and he is the future of the franchise, but it makes sense to reduce his workload a bit. Does this mean start Khem Birch? May be. Barnes has done very well as the sixth man at Florida State. Even though Toronto doesn't have a real center, Birch can only play there and Precious Achiuwa is the best there too (while Chris Boucher is in the best position to be a power forward. Siakam and Anunoby can play at pretty much anywhere, but in perfect worlds. Siakam is a full-fledged player-time power forward and Anunoby is a prototype three.)
Content of the article
Also, with Thaddeus Young pictured, starting Birch so you don't have to figure out how to juggle Birch, Young, Boucher, and Achiuwa off the bench could make life easier for Nick Nurse.
It's not like the bench was good. It's one of the weakest reserve groups in the NBA overall.
And it's not like Barnes seems like one to shy away from a temporary "demotion" (he'd still finish games).
Worth a thought, anyway.
ANCIENT RAPTOR OF THE NIGHT:
DeMar DeRozan:
It's getting ridiculous. DeRozan owns this place. He plays a ridiculous role, moving into the non-Top 5 MVP lineup. DeMar had 40 points and 7 rebounds in a win over his former team, San Antonio. DeRozan has averaged 37.4 points, 5 rebounds and 5.2 assists over his last 5 games, shooting 61% from the field. He's only fired 7 three-pointers in that span, making it 3, showing that not everyone needs an outside shot to dominate offensively.
NIGHT CANADIAN:
Chris Boucher:
On a night when almost all of the Raptors just didn't have it, Boucher stepped up with a solid outing. It's fair to say that only Boucher and Fred VanVleet played to or near their usual standards, which is likely why the Raptors were destroyed by New Orleans.
THREE STARS
1 CJ McCollum
2 Jonas Valanciunas
3 Fred Van Vleet