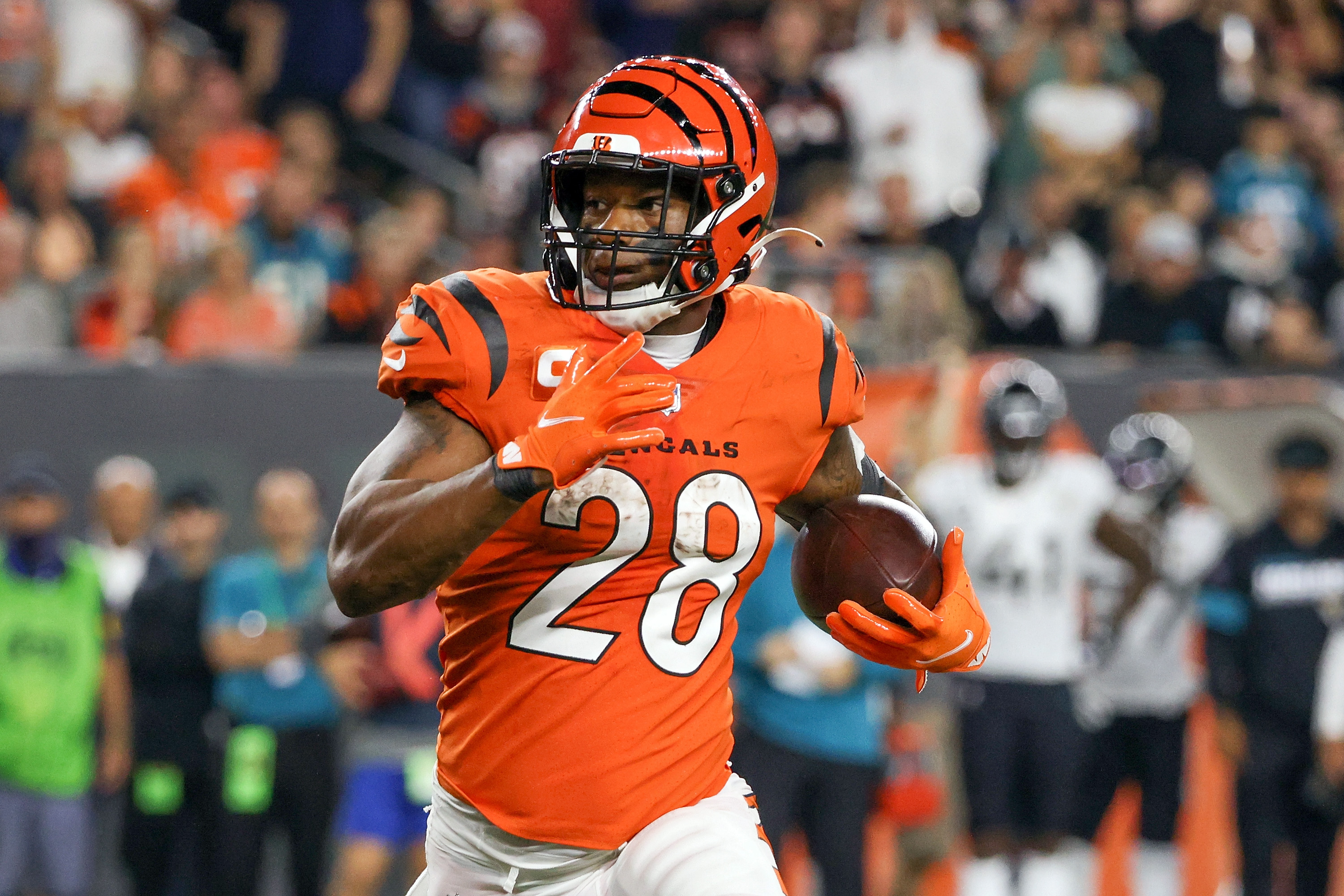 Report: Bengals' Joe Mixon 'Trend To Play' Against Packers Despite Ankle Injury | Launderer report
Dylan Buell / Getty Images
Cincinnati Bengals running back Joe Mixon is reportedly on track to play Sunday's Week 5 game against the Green Bay Packers despite an ankle injury.
Tom Pelissero of NFL Network reported on hello football (via NFL.com's Michael Baca) that Mixon "tends to play" to some extent "" after doing a workout on Saturday morning.
The 25-year-old University of Oklahoma product left the team's victory in Week 4 over the Jacksonville Jaguars with the injury. ESPN Adam schefter reported that the Bengals frontman had "a low intensity ankle sprain".
Mixon has been listed as doubtful to face Green Bay after missing training from Wednesday to Friday.
"He's in a good mood. We'll give him an extra day to see where he's at, then meet and make a decision," head coach Zac Taylor told reporters on Friday. "We'll see how he feels. He's very present in what we're doing. We'll give him treatment and see what he does."
The California native is off to a good start to the 2021 campaign with 382 scrum yards and two touchdowns. He has a solid 81.4 rating on Pro Football Focus.
Mixon was limited to six appearances last year due to a foot injury. He had already played 44 of 48 possible games in his first three seasons.
Samaje Perine would be elevated to the starting role if the three-down hobbyhorse ran out of time.
Perine is averaging 3.8 yards per carry in 48 games with the Bengals, Washington football and Miami Dolphins. He has only completed nine races in four games this season.
Rookie Chris Evans would slide into the save point and Trayveon Williams could be activated from the practice squad for more depth.
That said, it looks like Mixon will be active against the Packers, although he might not get as many hits as when he is at full power.