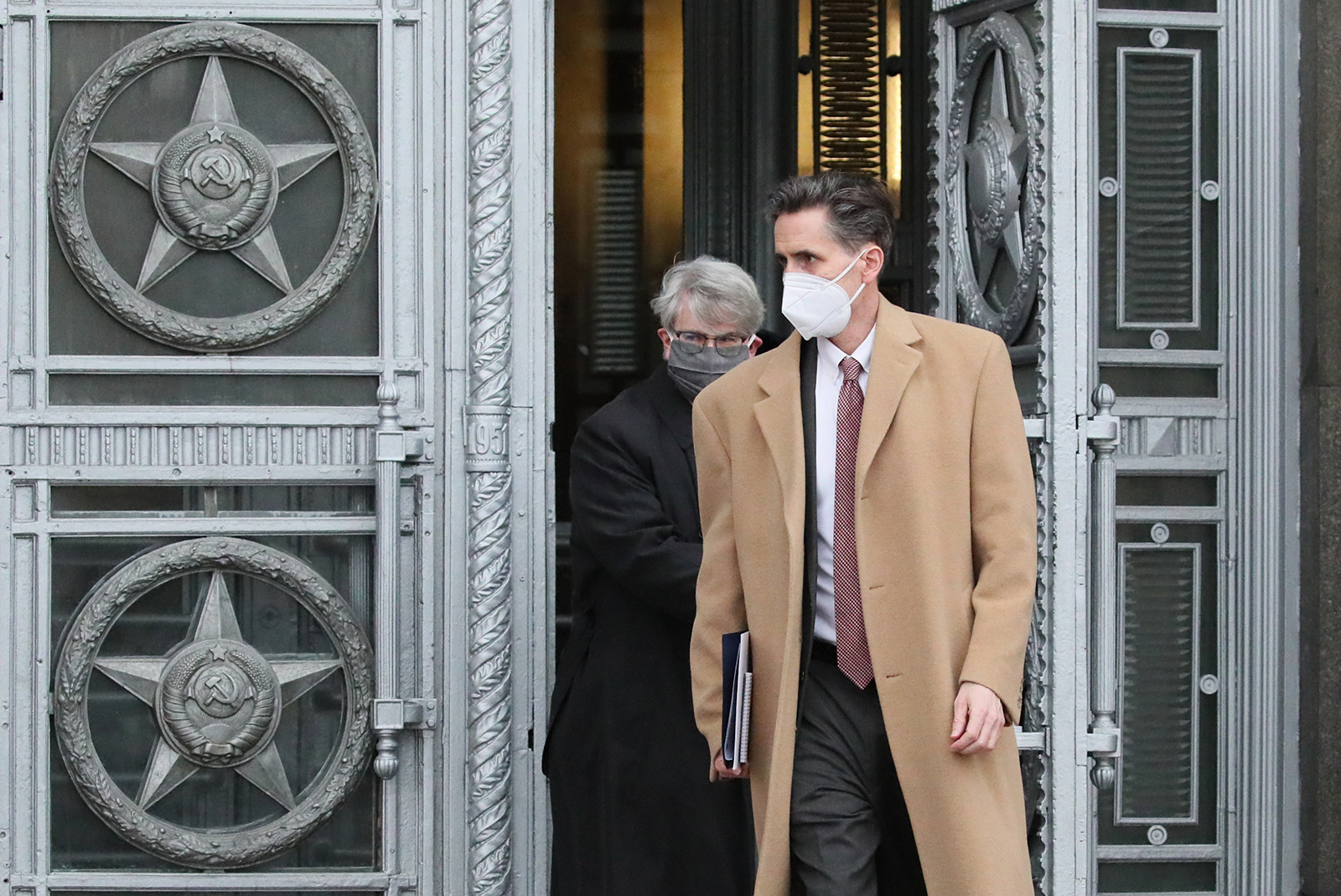 Russia expels deputy chief of mission from US embassy in Moscow in what US calls 'escalation step'
During joint Russian-Belarusian military exercises, Belarusian President Alexander Lukashenko told CNN's Fred Pleitgen on Thursday that Western intelligence was "useless", while raising the possible threat of an attack from Belarusian territory into Ukraine.
"You have to admit – if you have any shame – that you missed this period in full view of the whole world community. You accused Belarus and Russia of invading Ukraine yesterday. We didn't. "So your intelligence and the billions of dollars you spend on it are useless. At least admit it! says Lukashenko.
Lukashenko reaffirmed his support for Russia's position, saying the two countries have "virtually formed a united army".
"We have an agreement between Belarus and Russia, we have practically formed here a united Russia-Belarus group, a united army, you might say. And that's our official position. Please take this into account because we take your position into account," Lukashenko said.
The Belarusian president continued to ask questions about the legitimacy of Western military experts in Ukraine.
"And on a larger topic – what are you doing here, thousands of miles away [away]?" Lukashenko said.
"Your [military] experts in Ukraine? Your troops near Poland, in Lithuania, in Latvia, in Estonia? What do you have here? Thousands of miles away! So you shouldn't blame us. There are no troops of our own in Canada or Mexico, such as infantry, for example. So calm down," he said.
A bit of context: Western officials have expressed skepticism about Russian announcements that some of the troops gathered near the border with Ukraine are returning to their bases. New satellite images from Maxar Technologies on Wednesday showed that in several areas near Ukraine, Russian forces are consolidating and reinforcing their positions. Several units that had been assembled in camps in southern Belarus were dispersed.
Satellite images also show construction of a new road and a tactical bridge being built over a key river in Belarus less than six kilometers from the Ukrainian border, amid what sources say is a continued buildup of forces Russian military encircling three sides of Ukraine.
Western intelligence and military services are closely monitoring construction as part of the support infrastructure Russia is putting in place ahead of a possible invasion, three sources familiar with the matter told CNN. It is unclear whether Russian forces or Belarus are building the bridge. Belarus is the embattled Russia's closest international ally and is currently hosting Russian troops and equipment as part of what Russia insists are "exercises".
CNN's Katie Bo Lills, Natasha Bertrand, Tim Lister and Paul Murphy contributed to this post.