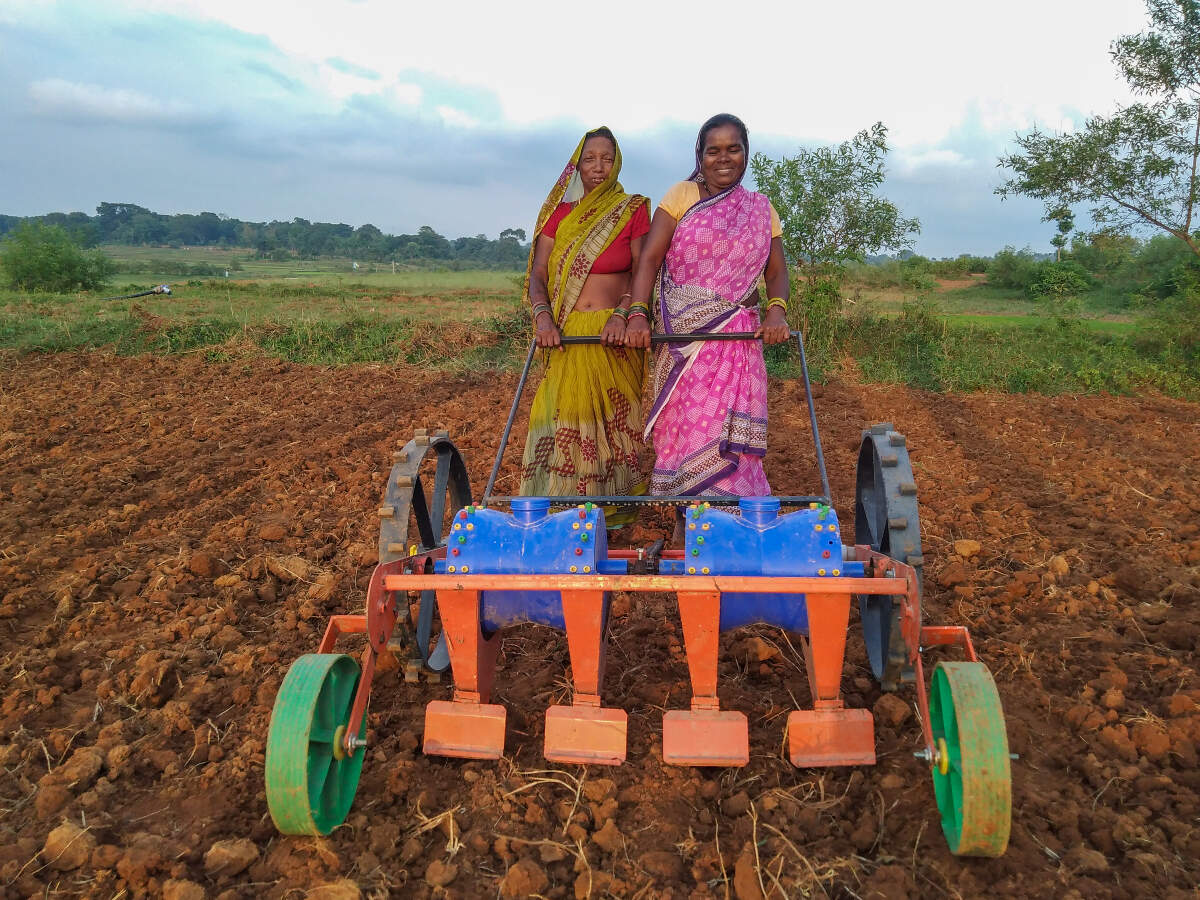 Strengthening the resilience of our rural women in the post-COVID world
The COVID pandemic is having a crippling effect on rural economies in developing countries. In the midst of the pandemic, rural women have been disproportionately affected by the resulting socio-economic hardships. Rural women (farmers, agricultural entrepreneurs, labor) have suffered the brunt of the impacts of border closures, blockages and other measures to contain the spread of COVID-19. The global scenario not only disrupted agricultural value chains and food systems, but also widened the gender pay gap in the agricultural sector. Rural women are the backbone of agriculture and the custodians of household food security in their communities. They play an imperative role in bringing about the economic, environmental and social changes necessary for the sustainable development of an economy. However, due to existing cultural norms, barriers and disadvantages that rural women face, these women witnessed a far-reaching test of resilience.
Globally, the gender disparity is pervasive, along with a huge gender pay gap in rural areas. In India, currently, most rural women perform only non-technical tasks such as sowing, winnowing, harvesting, collecting water, fodder, biomass and labor intensive tasks. -work such as pumping water, preparing the soil and sowing. However, most of their work remains unpaid, underpaid and neglected. According to the Indian Human Development Survey (IHDS), 83 percent of farmland is inherited by men and only two percent by their female counterparts. Climate change also threatens to exacerbate the vulnerability of rural women to discrimination, exclusion and exploitation. With massive effects on rural women's livelihoods and incomes, time, health and well-being, and access to social protection, the pandemic has made matters worse. Their care duties increased as children were at home, men returned to villages due to reverse migration giving them less time for agricultural activities. Migrants who returned to rented land became self-employed and resumed agricultural work carried out by women, resulting in unemployment or disguised unemployment. The lockdowns caused by the pandemic have hampered women's access to local markets, affecting their income.
It is commendable that the central government has stepped up its efforts to help rural women tackle these obstacles created by the pandemic. They announced financial support to women-run SHGs (self-help groups) through funds under the Atmanirbhar Bharat program (Autonomous India) and provided financial support to micro food processing enterprises and agricultural producer organizations (OPA). However, due to a lack of awareness of social protection programs, credit assets, pensions, irrigation, technology and digital literacy, most women cannot use government programs. . Concerted efforts are needed to ensure that rural women derive the maximum benefit from these programs. A multifaceted approach to rural economy actors – agricultural businesses, civil societies and NGOs can fill this knowledge gap and support government efforts to build resilience of rural women Empower women with skills training entrepreneurship and access to finance, protecting them from unacceptable forms of work, improving their social protection, ensuring their voices are heard and closing the representation gap are key elements necessary for transformative action. Meeting these challenges will translate into economic and social gains for all.
According to ILO estimates, reducing the gender gap in labor market participation rates by 25% by 2025 could increase global GDP by $ 5.8 trillion. This positive correlation between increased participation of women in the labor market and an increase in GDP also applies to India. Almost 20 percent of India's GDP comes from the agricultural sector and nearly half of the rural female population depend on it for their livelihood. Empowering rural women in the aftermath of COVID-19 by improving their participation, educating them and providing them with equal opportunities offers tremendous potential to achieve the goal of turning India into a $ 5,000 billion economy. 'by 2025. A financially independent, digitally literate and socially aware woman plays a crucial role in a country's economic development. Therefore, it becomes necessary to bridge the gender gap in rural areas and include them in planning and decision making, to have a thriving community and economy.
END OF ARTICLE