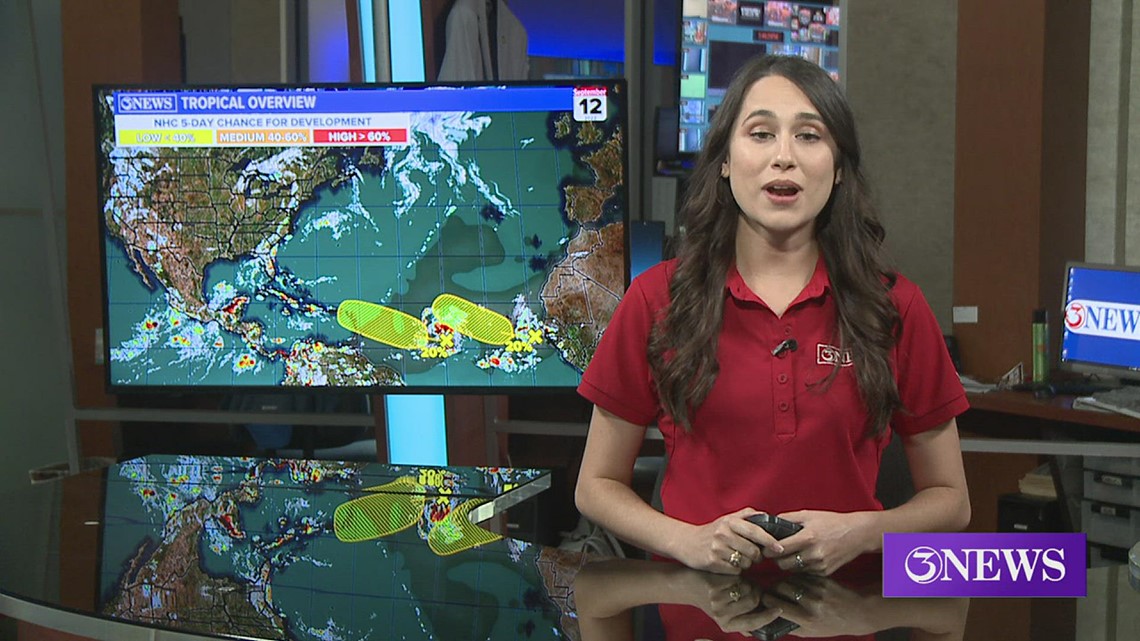 WEATHER BLOG: Calmer than normal tropics mid-season
We have just passed the climatological peak of the hurricane season. However, the tropics did not trigger as many storms as a normal tropical season.
The climatological peak – or busiest time of year – for the tropical Atlantic passed last weekend on September 12. You would expect the Atlantic to be completed with activity at this point.
But even though we're in the heart of hurricane season, it's been unusually calm so far. There are no named storms at this time, but there are a pair of tropical waves, each with a 20% chance of developing.
You can find a more detailed article on current tropical activity here.
So far this year, we've seen five named storms – the two most recent being hurricanes. We had Tropical Storm Alex in early June, Tropical Storm Bonnie in late June, and Tropical Storm Colin in early July.
In mid-August, Potential Tropical Cyclone Four made landfall on the Texas-Mexico border. Hurricanes Danielle and Earl both started in early September, but have both since dissipated.
After the last two hurricane seasons (2020 and 2021), this year seems much calmer. By this time last year (September 12, 2021), we had already seen 14 named storms in the Atlantic. By the end of the 2021 season, all names from the primary Atlantic hurricane list had been used.
This hurricane season has seen below average activity so far. On average, we see eight named storms, including three hurricanes and one major (category 3+) hurricane. The hyperactive 2020 and 2021 seasons had seen ten and six more named storms than normal, respectively. This year, there were only five.
So it's true that it's been a calmer season so far and the chances of a tropical system affecting Texas diminish as October approaches, but it's always best to stay prepared.
It only takes a storm hitting your area to make it an active year.