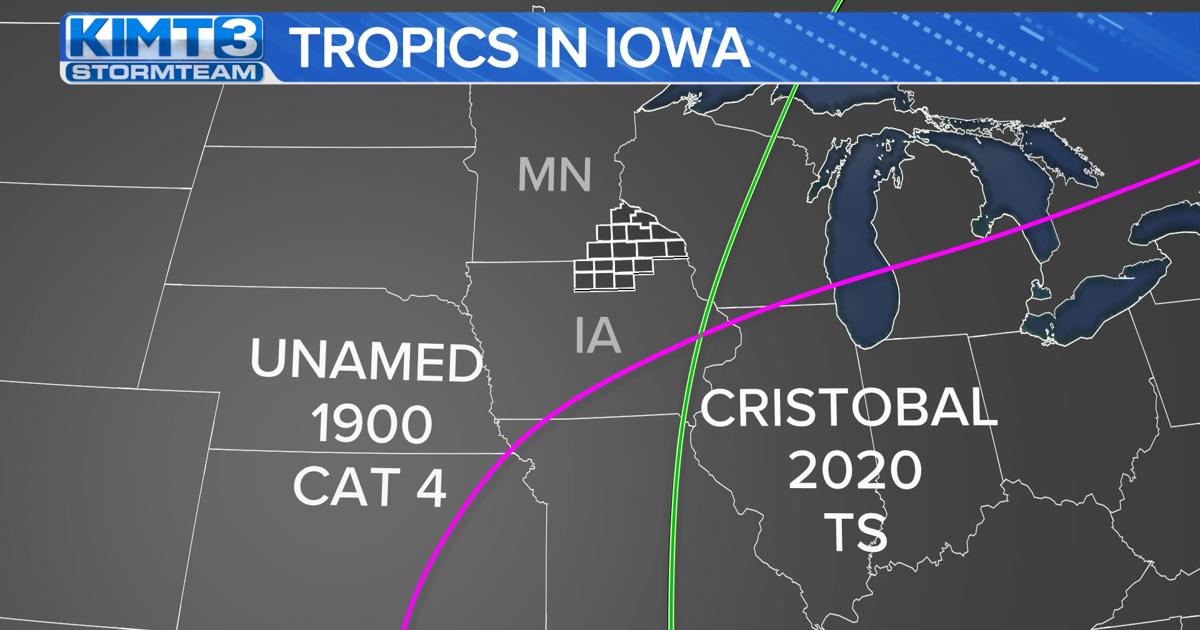 Weather Blog: Tropics in the Midwest | New
June 1 was the official start of the 2022 Atlantic hurricane season and although afternoon thunderstorms and warmer weather can sometimes make Minnesota and Iowa feel like in the tropics, you wouldn't expect tropical activity near you, would you?
Believe it or not, there have been two tropical systems to cross the state of Iowa, an unnamed storm in 1900 (purple line) and Tropical Storm Cristobal (green line) in 2020.
Now, while Cristobal at this point had weakened into a tropical depression, as the storm moved across southeast Iowa, it still maintained a central pressure of 988 millibars, with a peak wind speed of 30 knots. moving straight between Cedar Rapids and Davenport, the race passed Dubuque to the west and exiting into southwestern Wisconsin. Cristobal would be the victim of an extra-tropical cyclone just before crossing the border. Regardless of its downgrade, the system would leave over 4.5″ of recorded rainfall for parts of southeastern Minnesota, with 5″ reported for parts of Iowa.
Now, with the unnamed storm, as it entered southwestern Iowa, the storm maintained tropical depression status with maximum winds of 30 knots. It continued on a northeasterly track before turning east, assuming an extra-tropical status and increasing wind speed to 40 knots just south of Montezuma. Due to its older status, a fair amount of information is unknown.